Melanin & Melodies: AFROPUNK BROOKLYN 2018
Okay ya'll, it's been one week since I have returned from Afropunk Brooklyn. I've had time to gather my bearings and find my wig after it was so graciously snatched after such a fabulous weekend. I'm so happy I went! It was well worth every cent spent!
For those of you who don't really know what Afropunk is:
AFROPUNK is an influential community of young people of all backgrounds speaking through music, art, film, lifestyle sports, fashion, photography, and more. We are the influencers, creatives, and tastemakers who were once seen as outsiders, but who now directly affect pop culture. (Afropunkfest.com)
I'd like to add, Afropunk is a place to be free and to express yourself. It is a non-judgment zone. In my experience, it's holds true to that. You feel the love and positivity in the air, and if that isn't enough you can smell it too. Walking around, vibing to good music with the smell sage, incense and ganja in the air and being one with all forms and shades of beautiful black people, loving and supporting and hyping each other, is what I call pure bliss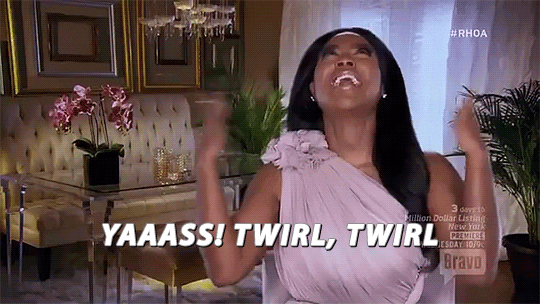 Those close to me know that I was developing a little bit of anxiety going to New York by myself. I got there about a day or two before my friends. I was nervous about getting to my hotel (which was a little far) and navigating the subway—I didn't want to look like a tourist or an easy target. With all the craziness and tragedy going on in this world, I've ​been fighting off what seems like a case of agoraphobia, so my cousin likes to jokes. He likes to say I'm like Sheila from Shameless smh.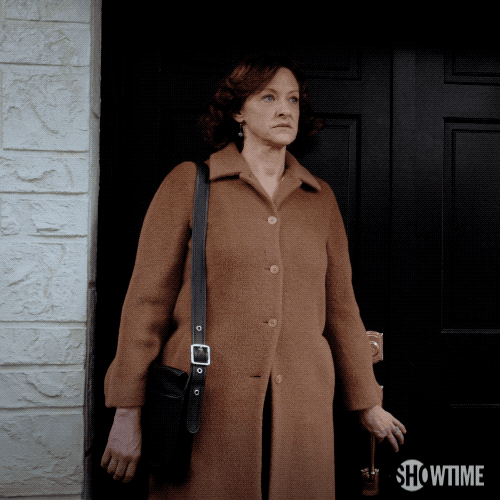 But I survived. I was fine. By my last day I was walking to the lil corner grocery store like I owned the block. Lol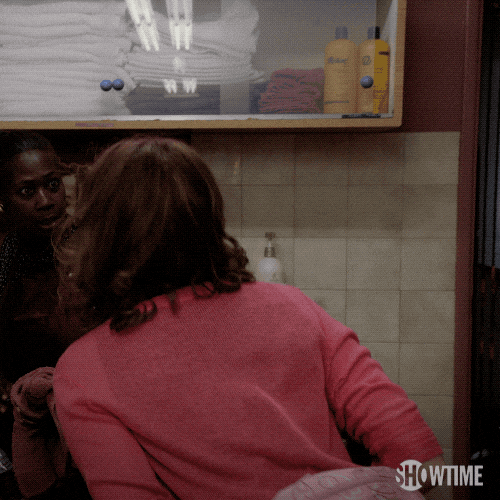 I spent my first day recuperating. The flight was about 2 hrs, my Lyft drive was about an hour and I spent another 2hrs waiting on my hotel room. I didn't eat anything since the day prior at lunch and was just dog exhausted 'cause I ended up pulling an all-nighter preparing to leave.
I had to leave my house by 5am to make my flight. My dad was downstairs getting in his car at about 5:03am and I was still sitting at the table still trying to finish my skirt for one of my outfits!!!! Definitely felt the heat, like I was on some kind of reality competition show. Whew. But by the Grace of GOD I made it!!! Like I was literally sewing down to the minute I needed to be getting in the car.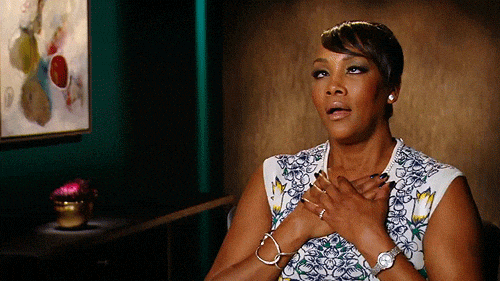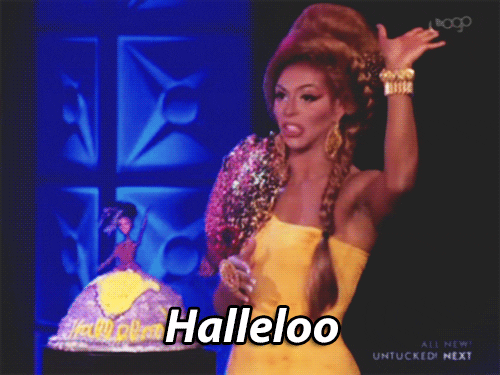 My second day I checked out of my hotel and into the group Airbnb which was a cute garden unit in the bottom of a brownstone! Loved it. I then hit the NY streets. I wanted to go to an art museum. I also needed to find shoes because I didn't want to wear my shoes for one of my looks, and I wanted to get henna. I had a lot I wanted to get done in a small amount of time. I caught the subway to the MET museum first but it was WAY bigger than I thought. That's an all day thing. No way I could get through and enjoy it all in a 2 hours. So I got some ice cream and just sat on the steps and chilled. Basked in the moment. That was the messiest ice cream cone I've ever eaten btw.
Then I started my search for new shoes. Long story short, I found nothing thanks to not knowing the good shopping neighborhoods and getting mixed around on the subway. There was no time for henna. I didn't want to be out too late alone so I was "home" shortly after dark.
The girls woke me up by surprise around 2am! I was trying to stay up to wait for them but dozed off and was very startled when they busted in. lol
Now, the good part—
AFROPUNK DAY 1
My two looks for the weekend were:
Neon Flower Power & Grace Jones/90's Grunge Glam
Preparing for the festival, I had a vision about the grunge glam look. I was able to plan it out. I knew exactly what I wanted, down to every accessory. But I was winging it for the flower power. I knew I wanted neon orange, I wanted a long colored pony with flowers and butterflies. Actually I wanted neon orange braids but after a test run with my hair stylist, Monae, we quickly learned that was a no. Along with the first neon ponytail we tried. Lmao But back to what I was saying, I didn't have as much direction as the other look. I did however, know it was love at first sight with the butterfly boots. Once I found those I knew I was getting them.
The three of us talked via groupchat about our outfits, sharing bits and pieces. We agreed on the themes and that we wanted to look like a bad ass, beautiful ass, posse. And we did just that. It's crazy people actually thought we sat down and made our outfits together. It was my first time meeting Jasmine who is extra like me and also handmade both her outfits. My friend, Keanna, on the other hand, she don't be caring. lol The two of us went thrifting together. And between Jas and I, we both brought stuff to help her out and tie us all together.
Left: My look/ vision
Right: My vision for Keanna. We found a cute vest but she didn't get the memo that she was supposed to wear it with the bra. She thought I meant wear the bra instead? smh but nonetheless her outfit came out just as bomb as envisioned. I also wanted her to wear a bowler hat but she wasn't feeling it. lol We found jeans for her too which I cut into shorts and distressed & we found her some boots. We had luck on our side for her look.
Once we finally all got together we had a pow wow about which look was for which day. We thought grunge glam was going to be better than our flower power and wanted to elevate our level of SERVE the next day rather than fall back. However, looking back, we tore shit up both days so it really didn't matter which was what day.
For my Day 1 look: I found a 2xl shirt from the thrift store and transformed it into a matching two piece set. I added in the holographic fabric to make it match my shoes and feathers cause…..why not. It needed a little extra va-va-voom. The shirt was $3, the fabric was about $3/4, and the feathers were about $6. I did invest in my shoes and dropped $120. My hair was another idk $50/60 including the hair, trial hair, all the accessories, and handing a lil sumn sumn to my girl Monae. Oh and my dope nipple pasties were $10 from Dollskill. At this point they just need to sponsor my ass.
For my Day 2 look: This was so much more stressful even though this was actually planned out. My shirt was more than I wanted it to be but it turned out exactly how I wanted. I got that from a custom t-shirt shop called Bang-On and ran me about $45. If you read my last post you know I made the skirt. I take that back, I conquered that damn skirt. Some were doubtful with the difficulty of the skirt and my lack of sewing experience. It was hard, it wasn't perfect, but it came out pretty good. I can't say how much I spent because I ran out of fabric then went back and bought way too much so I did not run out again. I already had the tights. I wasn't able to find the hat I wanted. But the wig was $20. The shoes…. When they came in the mail they were very heavy and I didn't love them at first sight. I contemplated up until the day if I was going to wear them or not. But I had to. Go big or go home. They really complimented my look. I probably won't wear them again but whatever my $80 sparkly platform sandals were worth one good slay. Oh and the gloves were $5 via amazon, glasses were $10 at a lil junk boutique shop and my necklace was another $10 from Windsor.
I should start giving myself a budget. But I can't put a price cap on fabulousness.
We were a little…. And by a little I mean a lot late. But we were FASHIONABLY late. Unfortunately that caused us to miss LION BABE. (crying face emoji) We could have made it had the line not been WRAPPED AROUND THE ENTIRE BLOCK AND BACK AROUND. We thought we were never going to get it. I kid you not, I ain't never ever ever ever in my life stood in a line that long! It went faster than we thought. But still, that shit was cray.
Once we got in (even before) people made us feel like movie stars! We knew as soon as we hopped out the Lyft we were bout to shut it down. I really can't believe how good we all looked together. For both days. The first day we had tons of photo ops but very little on our phones and cameras. I was even able to score a lil interview with Girlboss!
After about 20-30mins of being there, a woman came up to us and told us we were the best dressed. That was it. I could have went home. Like instant tear. Lol That is the one compliment I do this for. That is the goal, to be, if not best dressed be amongst the top best dressed. Mission accomplished. I don't care if she was a hobo on the street, that compliment was all I needed.
(We have no good group photos from day 1 :/)
Day 2 we got there just in time to see Jamila Woods, whom I thought I missed the day before. CHILE. That girl gave me all of my life. I could have went home after that. I listen to her song Holy, almost everyday on my way to work. I love her, her album, HEAVEN, is hella slept on. I wished her set was longer. But ahhhh she was great.
I was able to meet up with a soror I met via GroupMe and have virtually known for years now so that was pretty cool. She helped me flick it up and got some good angles for ya girl. If you're reading this, I appreciate you girl. For me I feel like my flower power outfit was more of a show stopper, although I still received lots of love day 2. And again the shoes were totally worth it. I was bummed though because someone stepped on my skirt and it ripped!!! I was like dang why is this dragging? I made it so that it wouldn't... and that's when I noticed the giant whole in the back-- right in the middle. Smh
The festival closed out with Janelle Monae and Eryakah Badu. And BAYBEEE I got my life yet again. So glad I was able to witness it. I had to chose between Beyonce or Afropunk and even though I maybe could have got back stage passes had I stayed in ATL to see the Queen, I'm very glad I went to AP. I heard of some negative comments about Afropunk and it not being the same when it started, too many people, not enough underground artist…blah blah blah. But I am sure the founders had dreams of their once small event growing into what it is now. Which I think is great!
And that was AFROPUNK BKLYN 2k18. My goal is to become an AP face. Like people look forward and expect me to come and pop out. Maybe next year I'll be able to attend AP Johannesburg. AHHHH yes. That's the new goal. I'm a little salty because it felt like I took so many pics. Like we were really posing for the pap.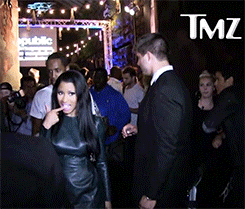 (SN: My fav was when someone would ask one of us for a photo then see the three of us like…"OMG YASSSS lemme get a group photo!!") But yeah, I was salty because I took all these pics and haven't really been tagged or anything! I search the #Afropunk hashtag and don't see me or us NOWHERE! Lol I want to be the face that pops up repeatedly.
Now that leaves me to figure out if I'ma go to AP Atl?! I really really need to save money (can't disclose why yet.) But I think I may go just maybe one day instead of the whole weekend? Idk we'll see.
I know this post was long as hell. But honestly, all of my post are. I talk a lot in general so this isn't a surprise. At this point just get used to it! Lol But I am also in the process of putting together vlogs of my preparation process and time there. But those are kinda long too….
Well if you read this whole thing, I love you and appreciate you. Again, you a real one. Please like and comment and follow and share—show ya girl some love.
Xoxo
Diva
P.S. God Bless the people who own the Airbnb, I know there was glitter and eyelashes and flowers left all over when we left.