"THIS ONE'S FOR US": AFROPUNK ATL 2017
I would like to start off by saying my heart is so full. I am so glad I went--it was well worth EVERY S I N G L E penny. To be around so many beautiful black people with nothing but positive energy was pure bliss. I am still on a high from this weekend!
I wish Afropunk was everyday. Meaning, I wish there was a community where people lived and everyone dressed like the did at Afropunk and spread the same love. A community who's primary law is no hate.
So, being that I could not attend the Essence Fest, I had been plotting and scheming to attend AFROPUNK for months. Meaning, I new my outfits had to be on point. Actually not just on point but like, so sharp that the point breaks. You feel me?
My first outfit. I'm not even gonna lie. I spent a little too much. BUT again it was worth every penny and I was serving looks from head to toe. Which I was so happy about because when I tried on my outfit Friday night (doing a lil dress rehearsal) I did not like it. I felt like the pieces didn't go together as well as they did in my head. But once I beat my face and did my hair and added glitter.... BLACK GIRL MAGIC was dripping off me.
For the second day, I did a bit of panicking because I had put so much time and energy and coin towards my DAY 1 fit. I told myself I wouldn't spend too much for this outfit and that I would just be as basic as I could afford without trying to look too basic. If you know what I mean.... I went to the thrift store and didn't find anything AFROPUNK worthy. (However, I did find lots of good work clothes.) So I went to the place I always go when it's last resort, Forever21. I found the cutest dress. Paired with shoes I already had. I bought some fake flowers to add to my hair, and a $3.99 head wrap from the beauty supply.
Both my outfits came together and I was very pleased with both looks.
Day 1: Jacket, Fashion Nova // Shirt, Black After Party // Skirt, Forever21 // Shoes, Dolls Kill
Day 2: Dress, Forever 21 // Head wrap, the beauty supply
Now for the music.
DAY 1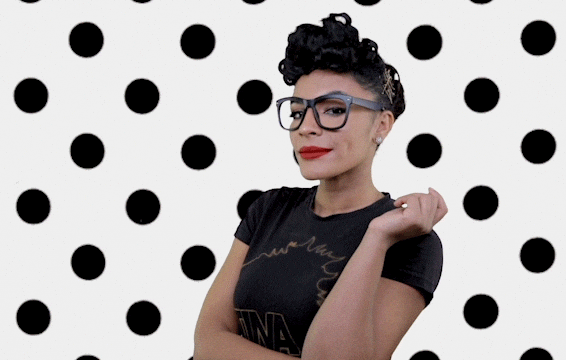 Miguel was the headliner. I like Miguel, but I don't ever type his name in the search bar... I didn't mind seeing him, but I also wasn't extra geeked. To my surprise, he put on such a good show. Vocals were hitting, and he was looking real zaddy-ish. Everything about him was better than I expected. He also made it a point to mention that he learned his lesson that permission needs to granted before putting his hands on other people... Smh.
I was excited to see Mykki Blanco as well, but the sound on that stage was just fucked,(the whole weekend actually) and I just couldn't get into her performance. She was the only person I actually wanted to see on Day 1 so I was a tad disappointed. However, I still love and support her.
DAY 2
PRINCESS NOKIA. I am trying to put y'all on. If you do not already, you really need to check her out. So she was to perform at 4:45pm. I made sure to get there by 4. Waiting on black people...smh I would have missed her so I went in by myself. I get inside and I am looking to see what stage she performs on, and I don't see her name anywhere anymore! Mind you, this is all happening about 5-10min prior to her set time. Frantically, I check her IG only to find out she was sick and cancelled. YALL. I was so bummed. Still am. But shit happens. I will see her when she comes back!
I missed OSHUN, but heard they put on a good show. The next performance I wanted to see was WILLOW. She did her thang! Loved it. I was able to feel her beautiful soul with every word she voiced. OMG, I also forgot to mention she walked right past me! It threw me off guard, and I didn't get a pic.
And just as I was trying to check Jada's IG to see if she was there too, Willow brought her out and they performed together!!!!! What other 16yr old can say they sing rock songs with their mom--while getting paid to do so. The mother-daughter energy was amazing. They were having fun, and are both so beautiful and talented. It really was fascinating.
Disclaimer: I did not get much video like I intended on, just because I wanted to live in the moment. It all was just so engulfing I didn't even think about my phone. Especially when my sister, aka, Solange came on stage.
SOLANGE. My spirit animal (mixed with Rihanna). This was her first show in Atlanta since her album dropped. I got my ENTIRE life. I thought tears would start flowing when Cranes in the Sky came on, just because I have related to that song so much recently. It's so moving when you blast a song or an artist in your car all the time then you get to hear them live! Music way louder than your car speakers, feeling the bass, and having seeing the artist in front of you, physically, with your own two eyeballs, its all so magical.
Anyways, I felt real emotional when she performed MAD. I don't know what it was. I was not expecting it. But I really felt some kind of anger. I supposed just with everything going on in the world, you turn on the news or check social media, and it's always something to be mad about. Not to mention, ironically a nigga named "Tony" that I used to mess with was there, damn near right next to me with his new boo. (Out of ALLLLL the people there, and all the places to stand....)
So I was a little mad/aggy at that too. lol But I was too lost in the sauce to care until that song and of course she performed T.O.N.Y. Like....Damn Solange. I swear my life is like a movie sometimes. Smh. Ha!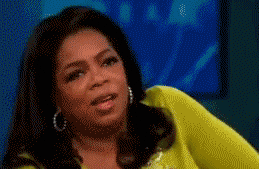 Other than that. It was a beautiful set. Her backup singers/dancers were on it with the choreo. So phenomenal, glad I was there to bear witness.
One last thing--shout out to all the female DJs. They all killed it. I love seeing women succeed in male dominated industries.
"All my niggas in the whole wide world, this shit is for us!" The whole event was surreal. Beautiful souls feeding off all the same positive energy for two days... I can't even put into words how great this weekend was. After previous current events, I am so happy the event was successful. Also, very happy it didn't rain. It was cloudy on my way there and even sprinkled a little, but I prayed to the heavens and it work. lol I am just blessed, and SO glad to have experienced Afropunk because I missed it last year! If you get a chance, I highly recommend attending. I will deff be back next year.
#AFROPUNK #AFROpunkatl #afropunk2017 #solange #willowsmith #princessnokia #miguel #culture #fashion #nohate #music #goodvibes #festival #blackpower #blackgirlmagic