Traveling on a Budget: VACATION PT. 2
If you remember correctly, I last left off saying how I blew my budget! Not going to lie, I was spending a little too carelessly. But how often do I get to spend the night on the town with my girls? Maybe I shouldn't have bought some of those things at Forever....
SATURDAY ( The 30th)
As you could imagine, we got a bit of a late start today.
Even though I was trying to avoid it... one of the first things I did after waking up, was check my bank account. I wanted to:
A: See what damage had been done so far
B: Check and see if there was a miracle and I got my check early
And ummm... damage was done and I still hadn't received my check. Luckily that's why there are credit cards! I've been spending the year trying to get out of debt, so I haven't really touched them in a while. However, I knew I had no choice. And with my cool lil payment plan I had figured out for myself, I knew I would be able to pay it off-- if I didn't go overboard.
I was dying to go get some ice cream because... One, I love ice cream. Two, if you didn't know, C H I C A G O.... has some bomb ass ice cream spots. I mentioned that I wished Ben and Jerry's had an actual ice cream shop. Then Abbey proceeded to say, "They do! It's kinda small, but it's at the Navy Pier. Wanna go?"
And I responded: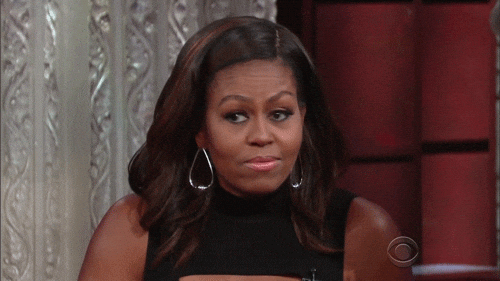 So to the pier we went! First stop: Ben & Jerry's. We had to stand in line for a minute, but it was well worth every minute and every penny I spent. (Which was about six or seven dollars.) I was a bit bummed 'cause they didn't have my top fav flavs, but I ended up getting Milk & Cookies, and something else that I had never had before. I forgot what it was, but it had caramel and chocolate pieces in it.
Then we got adult drinks and decided to go on the ferris wheel ($12). It was such a beautiful day. Not too hot. Breeze was just right. Couldn't have picked a better day to go! After that we went to Caffé Olivia, which is right on the beach!
The menu was... interesting? I ordered fish tacos and didn't really like them. Normally, I would have sent it back. But in this case I didn't because there was nothing else I wanted. My drink was good though, and the view was nice. I think I ended up spending about $20. (**Rolls eyes**)
We then headed to Marshall's. I did NOT intend to buy anything but I found this really cute dress for only $12, which somehow got ruined in my suitcase and I cannot find the receipt to return it. FML! It was so cute too. Anyways....
We got back to the house and were all pretty pooped. We took about a 2 and half hour nap, and almost didn't make it back out...BUT, we did. It was late, but we made it. I wore the romper I got at Forever 21, which was way cuter than I thought it was going to be when I bought it. (It was only $7 on a buy 1 get 1 free clearance rack!)
We went to this awesome lil tiki bar, Three Dots and a Dash. The drinks all came in different tiki themed cups. I think mine was supposed to have pop rocks in it, but I ain't taste em. I also appreciated the dj there. He took actually requests, unlike the dj at Prysm. I asked him to play Chance and he was on it! Not that radio Chance, the real Chance. As a major fangirl, I appreciated that.
We finished our drinks and headed to another club, which was chaotic, and we ended up not going in. The night was getting late, since we had a late start, and our feet were kinda hurting. We decided to stop at one last spot, Simone's. It was kind of eclectic. It was close to closing when we got there, so we didn't stay long. The main reason we even went there was to take pics on our Polaroid (Fuji) camera because we knew there was a cool graffiti wall outside.
I've been to this place before, and highly recommend their food!
While waiting for our Uber, we were approached by several creeps. One dude even turned his car around! Several moments later a good Christian man (or who I assumed to be good Samaritan) walked up to us and asked if we would like him to stand there until our Uber came so he could tell other creepers to stay away from us. I thought that was nice of him, and said sure, before my friends could say no. He kind of started preaching to us about all the good and bad people in the world. He was talking a lil too much, but I could tell he meant no harm and was a good person. So I engaged in conversation with him while my friends stood there all awkward and quiet. Our Uber came he said, "Be safe, God Bless."
And that was the end of that night.
SUNDAY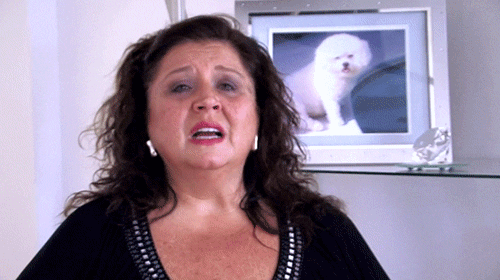 Time to leave. I had to wake up early and pack. I didn't even wear the outfits I packed!? Smh. The silver bodysuit and the romper I wore were both from that Forever 21 trip. Also, I didn't even wear the day outfits I packed. Friday, 'cause we thought we were going to yoga. I have to be mindful packing because I cannot afford for my suitcase to be overweight.
I love love love Chicago. I have so many good friends out there, that I never get to see. I hadn't seen Deedee in two years! The last time I seen her was in Vegas for her birthday in 2015. I call my other friend, Abbey, my soul sister. We are so alike in so many ways, she really is like the yin to my yang. If Chicago, was not so cold or expensive I would definitely move there.
Before we headed to the airport, we stopped at this BOMB.COM donut shop. Stan's Donuts. I ordered about $15 worth of donuts. Not the smartest purchase, but very worth it. (FYI, my check came a day early :p) The interior was very cute and vintage. I immediately ate my pistachio glazed doughnut. So good. I tried to take a cool pic of my donuts with the city in the background...FAIL.
Well, off to the airport we continued. If I had more VACA time I would have stayed a bit longer. I hate saying goodbye not knowing when I'll see them again.
Side note: I cannot wait until I can travel when I want for however long I want. I also cannot wait until I am only flying private or first class. Cause um....
Next stop....
WATERLOO, IOWA!
My auntie (who is really more like my sister) just had her fourth baby! INSANE. I know. I can't even imagine. Read more about that on my next post!
&& If you actually read this whole story, you a real one. The next post might be just as long, as I talk about kids, and life as a millennial, so heads up.