Broke&Bourgeois Adventures: 7th Annual Atlanta Ice Cream Festival
Every so often I check to see what events are going on in and around the Atlanta Metro. A couple months ago I found out about the Atlanta Ice Cream Festival! And if you know me, you know I love me some ice cream! So naturally, I have been geeked about this for a couple months.
I had no idea who I was gonna go with. My sister had to work, my cousin was out of town.... I hit up a few people I know, and nothing. No one was available to go. Initially, I was like nah I'm not gonna go. But I been hyping up this ice cream festival for WEEKS. So what did I do. I woke up, got cute and went to go catch MARTA.
Now, I woke up a little later than I intended to and I live a little ways from downtown. I didn't want to drive because looking for parking can be hell--plus they really be taxin'. So I drove to the nearest MARTA station. (Keep in mind the festival ends at 6.) I got to the MARTA station around 3 and was supposed to be a 30min ride. As soon as I got to the platform the train took off and another didn't come for another 20 min.
So whatever. Train comes, I'm chilling. All of a sudden I hear a familiar song. I listen a little harder. Turn's out to be R. Kelly.... Some man had the nerve to play Your Body's Calling, out loud! Old black man. Smh. The kicker, he had headphones around his neck! After several minutes you could tell people were getting annoyed. One dude stood up, slightly cussed him out, hollered "F**K R. KELLY" and switched cars. I'm sure we were all thinking the same thing. But the man just sat there, unbothered, and played nothing but R. Kelly. I had my headphones with me, but I was trying to save my phone battery so I really wasn't trying to listen to my music but I had no choice. I was not about to sit there and listen to that mess.
So I went to Spotify and bumped my girl Nitty Scott. I ABSOLUTELY LOVE her new album Creature! I highly recommend it, especially for all my brown and black sistas. It has an Afro Latina vibe to it. And I love how seamless the transition is between each song. I cannot tell you how many times I've listened to that album on repeat in the last two/three days; and it probably will for about another week. #issabanger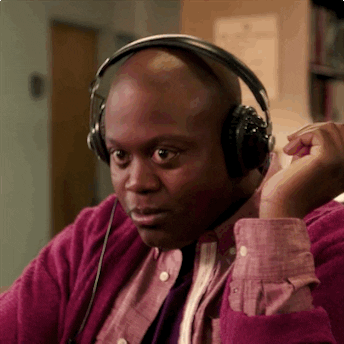 Several minutes later, the train stops at the next stop. After a few minutes, we realize we're stuck. Folks were starting getting rowdy, but I was in my own lil world. Then an announcement comes on telling us we would be leaving shortly...
Thirty minutes later, we get told to get off the train. Now I'm annoyed because it's going on 4 o' clock. Confused, and not knowing where I was (shout out to Sprint for the shitty service btw.) I decided to walk. After roaming around my phone finally decided to pick up service and I was twenty minutes away. I could have Ubered, but ya girl is broke rn. I only took out twenty dollars, and spent six of that on my MARTA ticket.
During my walk I decided to Facetime my soul sista, who lives in Chicago. If anyone would have enjoyed this festival as much as me it'd be her! So we chattin' it up, all of a sudden the sun starts to hide, the clouds get grey, and I feel a rain drop...
Then a couple more followed. It sprinkled a little, but luckily it did not come pouring down. However, I was prepared and had an umbrella with me. But I definitely would have been upset. So twenty minutes later, I finally arrive! The park was huge and it took me another ten minutes to find out where all the festivities were.
The first thing I got was an avocado cream popsicle. It was probably the best thing I had. It had lime in it and kinda tasted like key lime but wasn't super overpowering. So good. And the consistency was perfect. Then I got some twisted ice cream (alcohol infused) that one was alright. I had Chocolate Cherry. But my ice cream was kinda melted. I Coulda ate (drank?) it with a straw. I wanted some real food but the lines were too long and I was a bit impatient. Finally, I noticed a black owned stand. I went to see what they were about. They had spiked popsicles but were all out of the alcohol flavors so I got watermelon. It was not very sweet and I ended up throwing it away. :/
All in all. I am glad I went. It was actually kind of nice being alone. However, I didn't have anyone to take my picture. And I didn't get too many pictures, because my hands were pretty occupied the entire time!
I think I will start making it a habit to find free and/or cheap events to go to -solo- and will start exploring the city more!
Stay tuned for more Broke and Bourgeois Adventures!
#diva #adventures #broke #icecream #atlanta #nittyscott #creature #avocado #chocolate #popsicles #solo